Professional Portraits and Beyond
As part of our video production services, we offer still photography for the purposes of marketing, e-commerce, and professional portraiture.
Even with a clean, well-edited video bio on your website, still images are the backbone of Google search results and professional networks like LinkedIn.
Head Shots Are Your First Big Impression
A simple, clean headshot is everything. LinkedIn profiles, website About pages and social media profile pics are your first impression online. By hiring a professional to capture you in your best light, you can control that first glance directly.
Smartphone selfies are becoming better with mobile technology, but the keen eye of a trained photographer is a true asset when it comes to brand management. The professional world demands a certain quality of searchable imagery on Google and Bing.
It's a visual world. Don't leave your reputation to chance.
See a price list on our photography services page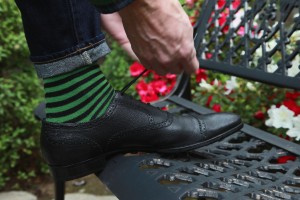 Make Your Website Slick with Sharp Banners
Website design and layout are important elements to any startup marketing campaign. Brochure websites, e-commerce carts and professional services pages benefit immensely from bright, colorful photography.
High-priced stock photography is always an option, but your unique brand should have unique imagery to maintain a consistent reputation. Fill your website landing pages with eye-catching photography that sets you apart from your competitors.
Hire Caron Modern Media to take your website photos!
Treasure Your Loved Ones with Original Portraits
At the end of the work day, what matters most? The people and pets waiting for you at home. Invest in your personal memories as well as your business milestones with professional portraits!
Engagement announcements, newborn photos and holiday cards are that much sweeter when you leave the work to a professional. Show your nearest and dearest how much they mean by gifting them with a group portrait or at-home shoot. It will prove a truly memorable experience.
Meet Your Photographer!
Caron Shahrestani, founder of Caron Modern Media
Born in Berkeley, raised in San Francisco and educated in Marin County, Caron Shahrestani is a true NorCal native with family in every corner of the Bay Area. After serving in Peace Corps and traveling the world, she always knew she would return to California for be near her family and soak up the natural beauty.
As a videographer-photographer with a journalism degree from the University of Oregon, Caron has a sharp eye for detail and a passion for storytelling. Not to mention a deep love of diversity and inclusion. That is why she founded Caron Modern Media: so that she could customize her own services and use the power of professional content to elevate others.
When she doesn't have a camera or a phone in her hand, Caron can be found painting pet portraits on canvas. A self-proclaimed "hyper-creative" she loves stepping away from the computer screen and getting lost in the brushstrokes of a custom commission. See samples of her art on our artistic services page!
Ready to see yourself through her lens? Don't delay! See updated prices on our photography services page.